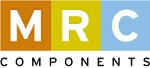 Bahnhofstr. 1
85354 Freising
Phone.: +49 8161 / 9848-0
Freising, 10th February 2020
Possible delivery delays and disruptions caused by the outbreak of the Corona Virus in China.
The central and regional government departments in China have introduced strict quarantine regulations in order to bring the outbreak of the virus under control. Among the regulations is an extension of the Chinese New Year celebrations until the 09.02.2020 and if necessary this could be further extended. Some regions have been sealed off and public transport services reduced to a minimum. Many companies have remained closed because of the public transport restrictions and this has also affected our suppliers and will cause delivery delays.
Please take this into consideration for existing and new purchase orders.
To reduce the impact of these disruptions to our customers MRC will support you in every way possible and keep you all informed of developments.
At this moment in time it is not foreseeable how the transport and freight situation will develop after a return to normal conditions.
If you are experiencing supply problems with existing orders please contact us immediately.
Kind regards
MRC Components GmbH & CO. KG